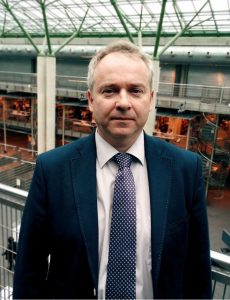 Professor Sambor Grucza
BCRC Research Head
Professorial Research Fellow
sambor.grucza@uw.edu.pl
Sambor Grucza is Professor at the University of Warsaw, Dean of the Faculty of Applied Linguistics at the University of Warsaw (2008-2012, 2016-now), Head of the Linguistics of Languages for Specific Purposes Department, Research Head of Eye-Tracking Experimental Linguistics Laboratory, Corpus Linguistic Laboratory, and Research Center for Business Communication Audit.
He is also editorial head of Lingwistyka Stosowana/ Applied Linguistics/ Angewandte Linguistik, Studi@ Naukowe, Warschauer Studien zur Germanistik und Angewandten Linguistik (Peter Lang, Frankfurt/M.) and a member of the editorial board of Kwartalnik Neofilologiczny, Studia Translatorica, and Studien zur Deutschkunde.
S. Grucza is a member of several other international academic associations, President of the Polish Association of Applied Linguistics, and since 2012 an executive board member of the Polnischer Germanisten Verband. His research interests are: metalinguistics, text and discourse linguistics, translation studies, translation teaching, glottodidactics, business communication, and linguistics of languages for specific purposes. He is currently head of several international research projects. He is author of over 120 publications and co-author of 35 text books in the series "Dein Deutsch" for the study of German as a second language.
---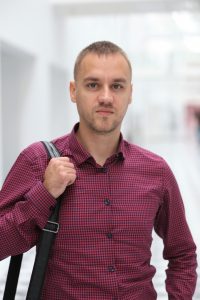 Michał Wilczewski, PhD
Director of BCRC
m.wilczewski@uw.edu.pl
Michał Wilczewski is Assistant Professor at the University of Warsaw, Poland, Visiting Researcher in Copenhagen Business School, Denmark, and Visiting Researcher in the University of Bologna, Italy. He maintains an active research agenda with particular focus on intercultural communication in MNCs and intercultural experiences of various types of expats (business expats, missionaries, international students). He has published in Multilingua – Journal of Cross-Cultural and Interlanguage Communication and Learning, Culture, and Social Interaction, among others. His latest book Intercultural Experience in Narrative (2019; Amsterdam & Philadelphia, PA: John Benjamins) offers new insights into intercultural experiences, communication, and cultural challenges faced by Polish professionals in China.
---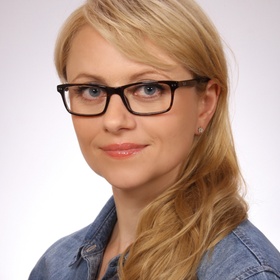 Joanna Otocka, MA
BCRC Research Fellow
j.otocka@uw.edu.pl
Joanna Otocka is a tutor in the Institute of Specialised and Intercultural Communication, Faculty of Applied Linguistics, University of Warsaw. In 2003, she graduated from the Institute of Applied Linguistics.
She specializes in teaching languages for specific purposes (English and Russian), as well as teaching translation of specialist texts. For many years, she has cooperated in the area of language support with large international corporations. Her research interests include Business English as Lingua Franca and language interference within the confines of the former.
---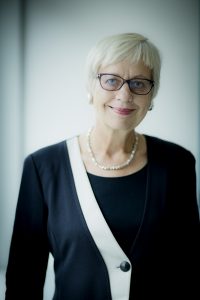 Professor Anne-Marie Søderberg
BCRC Guest Researcher
aso.msc@cbs.dk
Anne-Marie Søderberg is Professor of Cross-Cultural Communication and Management in the Department of Management, Society and Communication at Copenhagen Business School, Denmark. With a research focus on cultures, identity constructions, communication, and learning processes, she has created a bridge between her educational background in language, literature and educational studies, and her present position as an international business scholar.
She was director of a major research programme 'Cultural Intelligence as a Strategic Resource' (2008-2011) where she and her international team studied intercultural learning processes among managers and employees in globalizing Danish companies, as well as the organizational conditions for developing cultural awareness and sensitivity. Based on the studies, she co-authored the book Global Collaboration: Intercultural Experiences and Learning (New York, NY: Palgrave Macmillan 2012).
She was also principal  investigator in the ethnographic studies of global development teams conducted within the strategic research programme 'Next Generation Technologies for Global Software Development' (2011-2016) (www.nexgsd.org). The project was a collaborative effort between CBS, the IT University of Copenhagen and Indian Institute of Management Bangalore, and some global IT companies.
---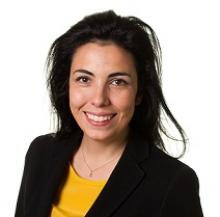 Anna Linda Musacchio Adorisio, PhD
BCRC Guest Researcher
aso.msc@cbs.dk
Anna Linda Musacchio Adorisio is Assistant Professor in the Department of Management, Society and Communication at Copenhagen Business School, Denmark since 2014 and Honorary Professorial Fellow of Queen Mary University of London since 2011. Since completing her PhD (2008) in Communication Sciences at the University of Lugano, Switzerland, she has been recipient of prestigious post-doctoral grants from the Swiss National Science Foundation (2009-2010) and the Wallander-Hedelius-Browaldh Foundation (2010-2013) to conduct research at the College of Business of New Mexico State University and at Gothenburg Research Institute, University of Gothenburg, Sweden.
Her research interests revolve around the role of language and narrative practices in the financial sector. She has used a narrative interpretive lens to investigate the cultural and historical context of the global transformations of the banking industry in the past thirty years, namely deregulation, internationalization and innovation. She is interested in interpretive methodologies and in the debate over the place of historical methods in business studies. Prior to her PhD she worked in the financial services industry and she earned professional certification in this sector.