Welcome to the Student Online Learning Experience (SOLE) Study!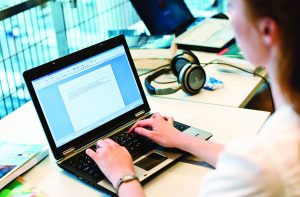 2021-03-17
Dear Student,
Thank you so much for your valuable contribution to the SOLE study! We are currently analyzing the data. For the first results of the study, please visit the Publications section. 
2020-04-06
Dear Student,
Because of the COVID-19 pandemic, most of the teaching and learning activities in the University of Warsaw have been switched to online education mode. We would like to investigate how you as domestic and international students are coping in this challenging situation during the COVID-19 pandemic. Thus, we invite you to participate in the SOLE study by answering some questions about your online learning experience and general experience in our university. 
Start the survey HERE.
This survey will take about 10 minutes to complete. After accessing the survey, the system will record your responses for 7 days so that you may continue answering the questions you have not answered yet. Simply click on the survey link again at any convenient time.
We kindly encourage you to answer all the questions so that we can obtain a better understanding of your experience.
Participation in the survey is voluntary. There are no risks associated with your participation. Please be assured that your responses will be kept completely confidential. You have the right to withdraw at any point during the study before the data is aggregated, and can do so for any reason and without any prejudice by contacting us by e-mail at m.wilczewski@uw.edu.pl
In order to complete the survey and understand all the questions, you should be an "independent user of English" and know English at the B1 level.
Acknowledgement
The research is conducted as part of The ISE Project and supported by the Polish National Agency for Academic Exchange grant [PPN/BEK/2019/1/00448/U/00001] to Dr Michał Wilczewski (UW).